Everybody builds rural villa now already unlike in those days, the house that the country builds previously resembles engrave in a matrix come out, and style modelling began to have a lot of change now, those who have brief Europe color, have Chinese style color, of style of type having the beauty.
We see another kind of color today, tuosikana is built, this kind of style is not quite common, but the person that likes it is very much also, does this three-layer hold the three-layer villa of style of Si Ka accept in the palm to treat the food that is you today?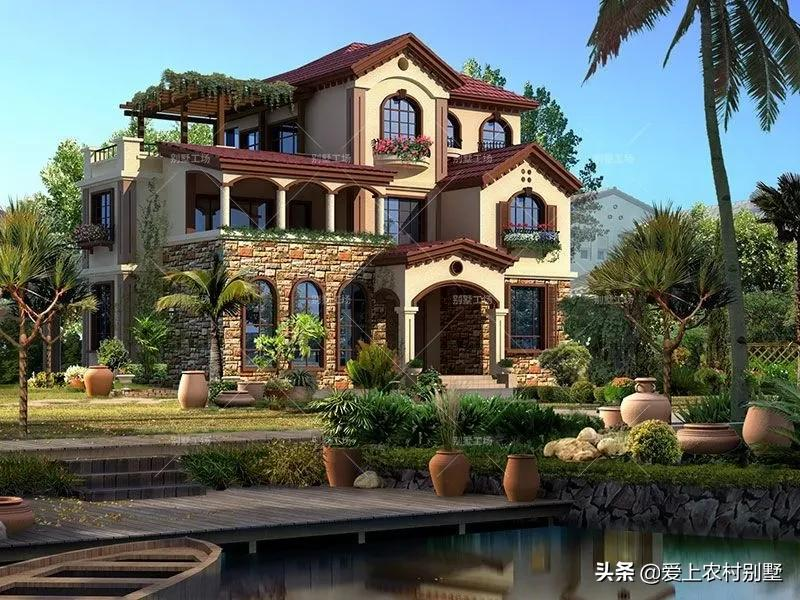 Bay: 17.1 meters
Enter deep: 13.5 meters
Cover an area of an area: 230 square metre
Floor area: 446 square metre
Building number of plies: 3
Housetop form: Slope housetop
Building construction: The brick mixes a structure
Main body cost: 700 thousand the left and right sides (offer reference only)
△ blueprint number: GC3122
Build an exterior to pledge with nature the bricky stone of feeling is given priority to originally, use colour brick more, 2 are given priority to with lacquer of flaxen true stone, the design pays attention to the collocation of pair of line, modelling and color. Housetop introduces bricky red glazed tile, modelling is particularly beautiful!